£3m Community energy fund divesting funds
British Gas is committed to distributing £3m via the energyshare fund to community renewable projects over the next 3 years. energyshare really wants to hear from all types of communities across Britain. A registered community group can apply for up to £100,000, and all they ask is that projects:
have the objective of  saving or generating energy locally
are supported by their local community
will benefit the local community and have a tangible and lasting impact.
some aspect of the project is realistically achievable within one year
will inspire even more community renewable projects
http://www.energyshare.com/fund/about-applying/
Solar powered transparent TV
http://inhabitat.com/samsung-unveils-solar-powered-zero-energy-transparent-tv/
httpv://www.youtube.com/watch?v=Z1cg6HMXx68&feature=player_embedded
Spanish town reintroduces peseta to boost economy
A small town in northern Spain has decided to reintroduce the old Spanish currency – the peseta – alongside the euro to give the local economy a lift. The hard times have seen thousands of businesses close and more than two million jobs go.
It is an attempt to get cash registers ringing – and help lift the town out of a long and painful economic slump. Shopkeepers were sceptical at first, but they now say the scheme is a great success. One man visited the local hardware store this week with a 10,000-peseta note he had found at home, and had no idea what to do with. He is now the happy owner of a sandwich toaster.
Can you design a better energy than the Government?
Probably. But you have to reduce emissions by 80% by 2050 to comply with the international agreements. Give it a go on this beautiful site.
Open Gov. the movie
A short documentary made by Delib about the US government's Open Government initiative, featuring interviews with a whole host of insiders and commentators."Understand that mistakes will be made, and be flexible and understanding about that… real time government … government as platform…"
Larger households generate less per-capita waste
Yes it's completely obvious, but it's nice to have it in graph form, since it adds weight to my frequent imploring to friends that we go live in together in a resource, time, and cost efficient group.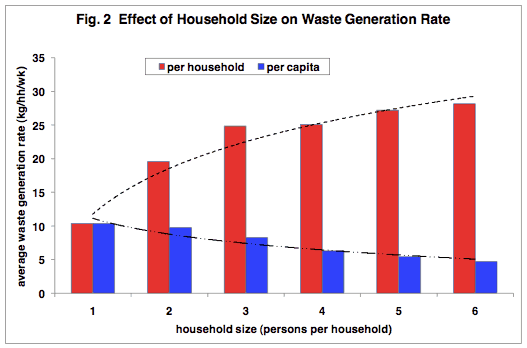 The Cooperative Group seizes the moment
The Co-operative Group launched a radical plan to boost membership to 20 million in ten years, inject cash into community enterprise and build a more sustainable economy.
The ambitious strategy includes pledges to deploy £1bn green energy finance, invest £11m into community enterprise and £20m into an international loan development fund, create 200 co-op schools and launch a £30m apprenticeship academy. Additionally, the group will roll out a fair trade programme in the next three years.
---