I went skip raiding last night around the back of Waitrose with a friend who lives locally.We thought we'd go see what's thrown away and liberate some meals from the tragedy of landfill.
It's illegal, but as an imaginary legal team suggested, "being immoral is clearly worse than being illegal."
We parked around the corner from the service entrance to the store, and wandered in with our big strong bags. There were a number of bins locked up in a cage a little away from the building, and four or five more nearer the doors. These were floodlit, too, which rather hampers the covert operations aspect.
We flipped the lids on the ones we could get access to and immediately found what we were looking for. Bags and bags of food, some with slightly split packets, but for the most part just food with a display until date of the day before.
We were only there for a few minutes since we didn't want much, and didn't want to get caught, but still came away with everything you see below. If you're up for a bit of virtuous fun, I strongly recommend it.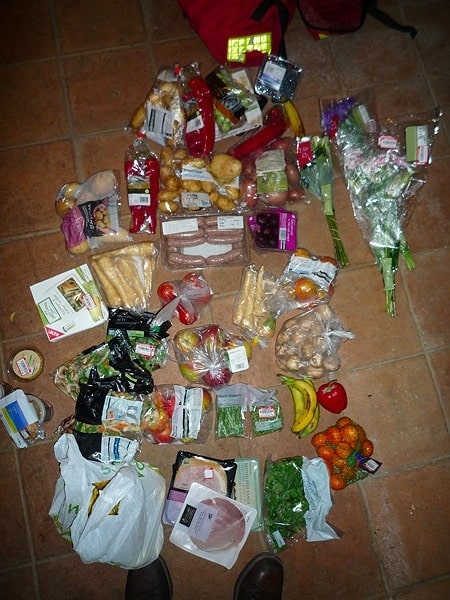 ---